Light formula
If your cat is carrying some extra weight, it may be time to switch to: Kenbary Light formula. We've formulated it to contain fewer calories and less fat than our Kenbary Sensation formula, but it's still an ultra premium nutrition with the same high-quality ingredients. And because the portion size is about the same, your cat will never know she's on a diet.
Power points:
High content of dried chicken and rice
Wheat ( gluten ) free
Adapted energy content for cats with a lower energy requirement or a tendency towards overweight
With dried fish & eggs for feline pleasure
Supports a healthy coat and skin condition
Supports gut health & intestinal function
Supports the immune system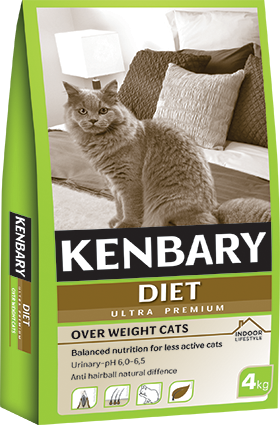 Ingredients
Rice (29%), dried chicken (19%), corn, barley, poultry fat, dried fish (5%), dried beet pulp, lignocellulose, egg powder, dried salmon (2%), flax seed, brewer's yeast, inulin (source of FOS).